Enjoy 5% discount
by reserving online
24h Front office service
Free Wifi
Air Conditioning with individual controls
Samsung LED TV with radio and alarm clock
Cable TV with more than 120 intl Channels
Minibar
Safe
Cabinet, wardrobe and desk
Bathrobe and slippers
Hair dryer
View of Vevey town
24h Front office service
Free Wifi
Air Conditioning with individual controls
Samsung LED TV with radio and alarm clock
Cable TV with more than 120 intl Channels
Minibar
Safe
Cabinet, wardrobe and desk
Bathrobe and slippers
Hair dryer
View of Vevey town
On request 20 studios with kitchenette
19-22 m²
Queen bed 120/200 cm
TV Samsung 32″ LED
Bathroom with bathtub
No Smoking
Superior Single Room / Small Double
20-24 m²
King bed 160/200 cm
TV Samsung 32″ LED
Bathroom with bathtub or shower
No Smoking
24-30 m²
Double / Twin bed, King 160-180/200 cm
TV Samsung 32″-40" LED
Bathroom with bathtub
No Smoking
27 m²
Twin beds 180/200 cm
+ 1 single bed 80-90/200cm
TV Samsung 32″ LED
Bathroom with bathtub
No Smoking
32m²
Double / Twin beds, King 180-200/200 cm
TV Samsung 40″ LED
Bathroom with bathtub and separate shower, double sink & Geberit AcquaClean toilets
Nespresso coffee machine
No Smoking
42m²
Double / Twin beds, King 200/200 cm
TV Samsung 40″ LED
Bathroom with bathtub and separate shower, double sink & Geberit AcquaClean toilets
Nespresso coffee machine
Smoking and No Smoking
Seating Area
Relaxing from head to toe
The City Panoramic SPA & Fitness, located on the rooftop of the hotel with its panoramic terrace offers you a generous space entirely dedicated to health, lifestyle and relaxation with cardio vascular fitness, solarium, sauna, hammam and outdoor whirlpool.
In the context of the current health crisis, the wellness facilities are reserved for hotel guests only in accordance with the hygiene measures in place.
1912
Opening of the Pavillon des Voyageurs
With only a restaurant and a refreshment bar, the Pavillon des Voyageurs opened its doors on July 1, 1912, opposite the new entrance to Vevey Railway Station, which had just been enlarged to accommodate the growing flow of passengers on the Simplon line, which had doubled its tracks.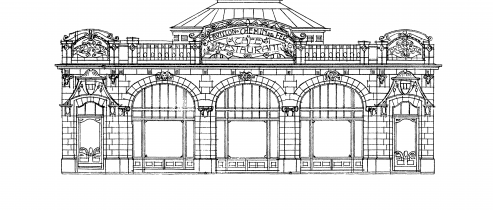 1950
The first Ming, new owner of the Buffet de la Gare and its 7 guest rooms.
1965
As the new director. In 1980, he created the company Gestion Hôtelière Ming SA and was finally able to buy the establishment with his wife Monique Ming. Together, they undertook several renovations and expansions to arrive, in 1991, at a 32-room hotel rated 4 stars, completed in 1993 by 20 studios with kitchenettes in the Residence.
1998
Arrival of Nicolas and Christophe Ming
To help the family before the 1999 Fête des Vignerons (Winegrowers' Festival)
1999
Opening of the main/central building (ex-Touring)
Offering 30 additional rooms, the current reception, the restaurant, the conference rooms, the roof terrace with a small wellness area.
2005
Rebranding in Astra Hotel Vevey
Nicolas and Christophe Ming took over the management of the hotel, gave it a new "branding" and undertook several renovations: the creation of 7 additional rooms the following year as well as an extension of the Wellness area with a whirlpool on the rooftop in 2009.
2012
100 years of the Brasserie historique La Coupole 1912
A century of gastronomy on the Place de la Gare!
2012
Purchase of Hotel du Nord in Aigle
New challenge to maintain the hotel tradition with the purchase and entire transformation of the Hôtel du Nord in Aigle – a 3-star establishment with 24 rooms – which reopened its doors on May 1, 2013. More information on www.hoteldunord.ch
2015
Renovations to the Residence's studios
In a modern and contemporary style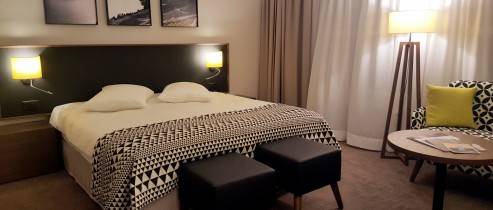 2019
Renovations to the 100 rooms, the Astra Lobby Bar Lounge, the conference rooms and the Brasserie historique La Coupole 1912!
The entire hotel has undergone a revitalizing treatment: the setting is now designed to be stylish and urban!