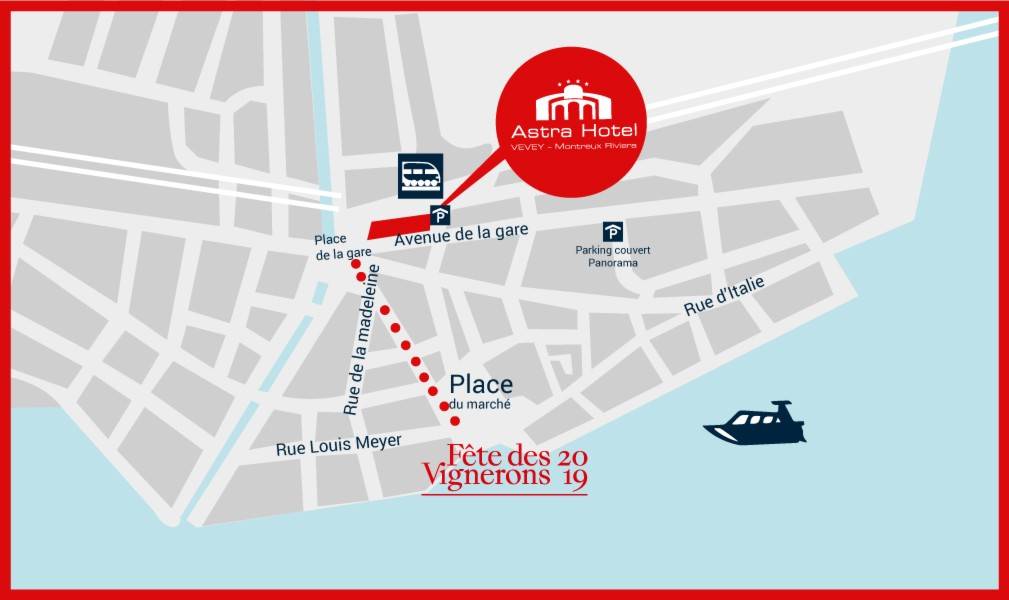 The Fête des Vignerons 2019 is unfortunately already finished and we would like to thank all organizers, participants and visitors. Dan's whole team at the Astra Hotel Vevey has had a wonderful time.
The Fête des Vignerons (Winegrowers festival) is a unique celebration that takes place once a generation in Vevey, a town located in the heart of the Lavaux vineyards, in the Canton of Vaud, Switzerland.
Come with us and discover its activities, its history and its centuries-old traditions.